Director´s (Academics) Desk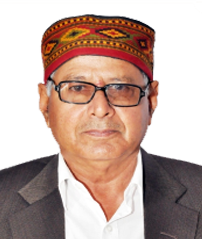 Manda Institute of Technology Society was established in 2006. The need for the establishment of such an institute was articulated, conceptualized and piloted by Shri Ram Gopal Manda. To provide the quality education is the main motto of MITS. Here, the young potential minds are molded and imbibed to gain practical knowledge with clarity of goal and basic concepts.
As in any teaching, research and training institution, an academically strong faculty is the backbone of it, similarly MITS too boast of such faculty. The faculty engages in teaching, research and training, to create a learning environment for producing professional technocrats committed to MITS's mission.
At MITS, we strive to provide sound knowledge and skills with a belief that it would eventually help India to become more self reliant and globally competitive. Arrangements have been made to create best possible placements, interview planning and employability guidance system which would eventually help our students to become successful professional and responsible citizens. We would like to invite aspiring candidates to be a part of MITS family in this journey.